ITL Contributes To Women's Diversity, Equality And Inclusion In Vietnamese Business
Mr. Simon Thuc - Deputy General Director, VP Human Resource of ITL Corp participated in a roundtable discussions "Embracing Diversity: Entrepreneurial Best Practices in Vietnam
" organized by Women in Business Sector Committee of EuroCham Vietnam (WIB SC) along with The Consul General of the Netherlands, Beluxcham Vietnam, and Dutch Business Association Vietnam – DBAV held in Ho Chi Minh City on March 23rd.
The discussion focused on important factors of Diversity - Equality - Inclusion of women in Vietnam's businesses with participation and comments from big business leaders such as: ITL Corporation, Heineken Vietnam, Home Credit Vietnam, Grant Thornton, and Journey of the Senses.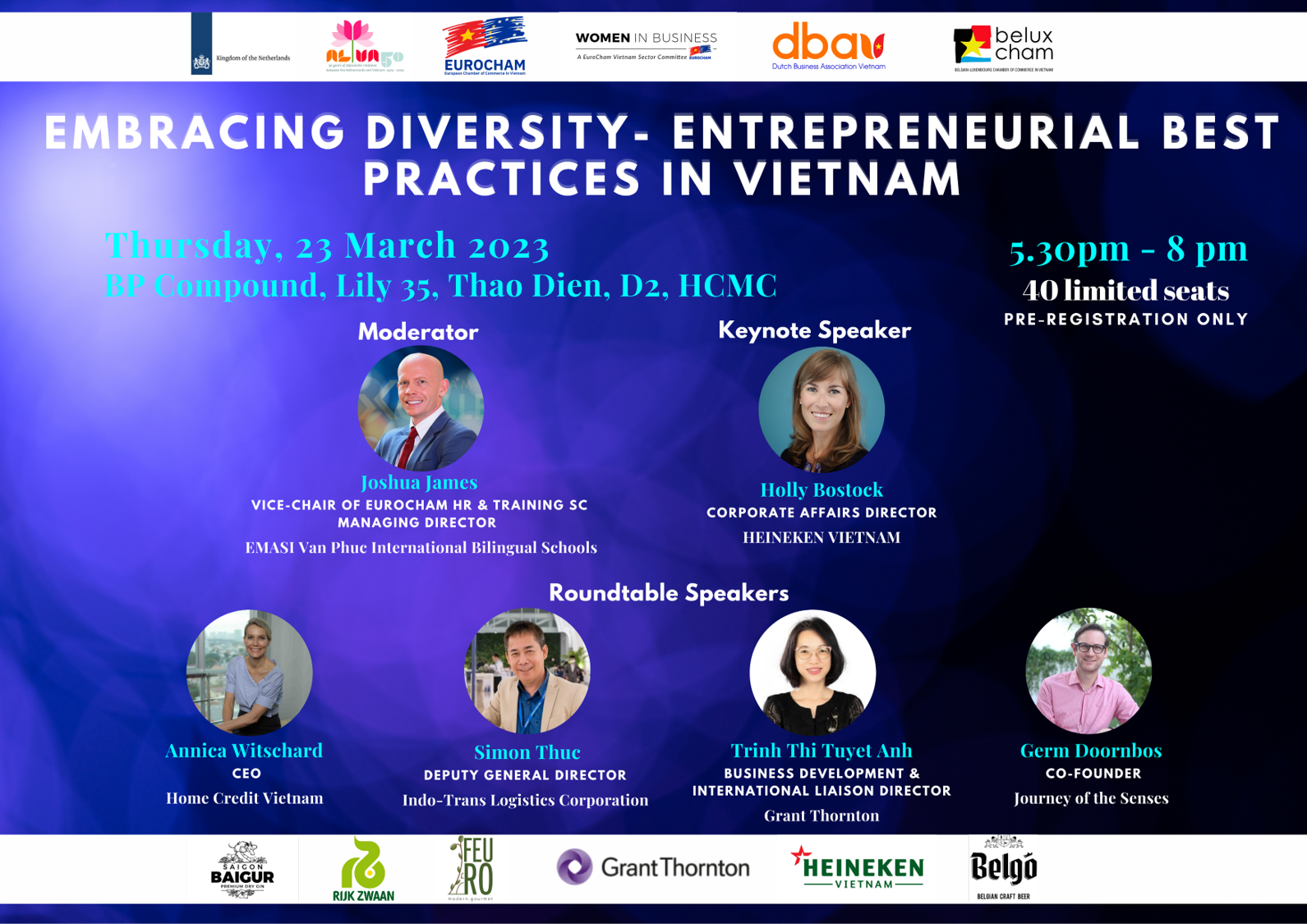 In his sharing session, Mr Simon has shared about ITL Policy Labor Diversity & Protection, ITL commit an equal opportunities, fair treatment, no discrimination on religion, gender…, create many career growth, especially for female employees.
All participants are interested in ITL activities: training, coaching and empowering for being autonomous, young talents development MPT, IPDP… Mental Health activities for female employees, who are suffer unbalance workload and individual life, such as Yoga, Meditation, Health treatment, release stress, good nutrition… are more focused
. Especially for a specific working environment such as Logistics, where men account for a high proportion, women's role and job opportunities are increasingly concerned.
In Vietnam, ITL as a leading Logistics company with many female employees holding many leadership roles in the operation, making an important contribution to ITL's growth on the journey to conquering big goal of North Star. In its long-term development orientation, ITL respects the differences of each individual, always creating fair conditions and opportunities for career development and position for its employees.