ITL Becomes A Member Of The Aviation Logistics Network And Widens Its Scope Of Services To The Global Market
From the beginning of June 2023, ITL has officially become a member of the prestigious Aviation Logistics Network (ALN), marking a new step in expanding their logistics service ecosystem and diversifying its commodity segments
. ITL is the only Vietnamese Logistics partner of ALN and will be part of an exclusive global aviation network that covers +200 cities/provinces in +70 countries worldwide.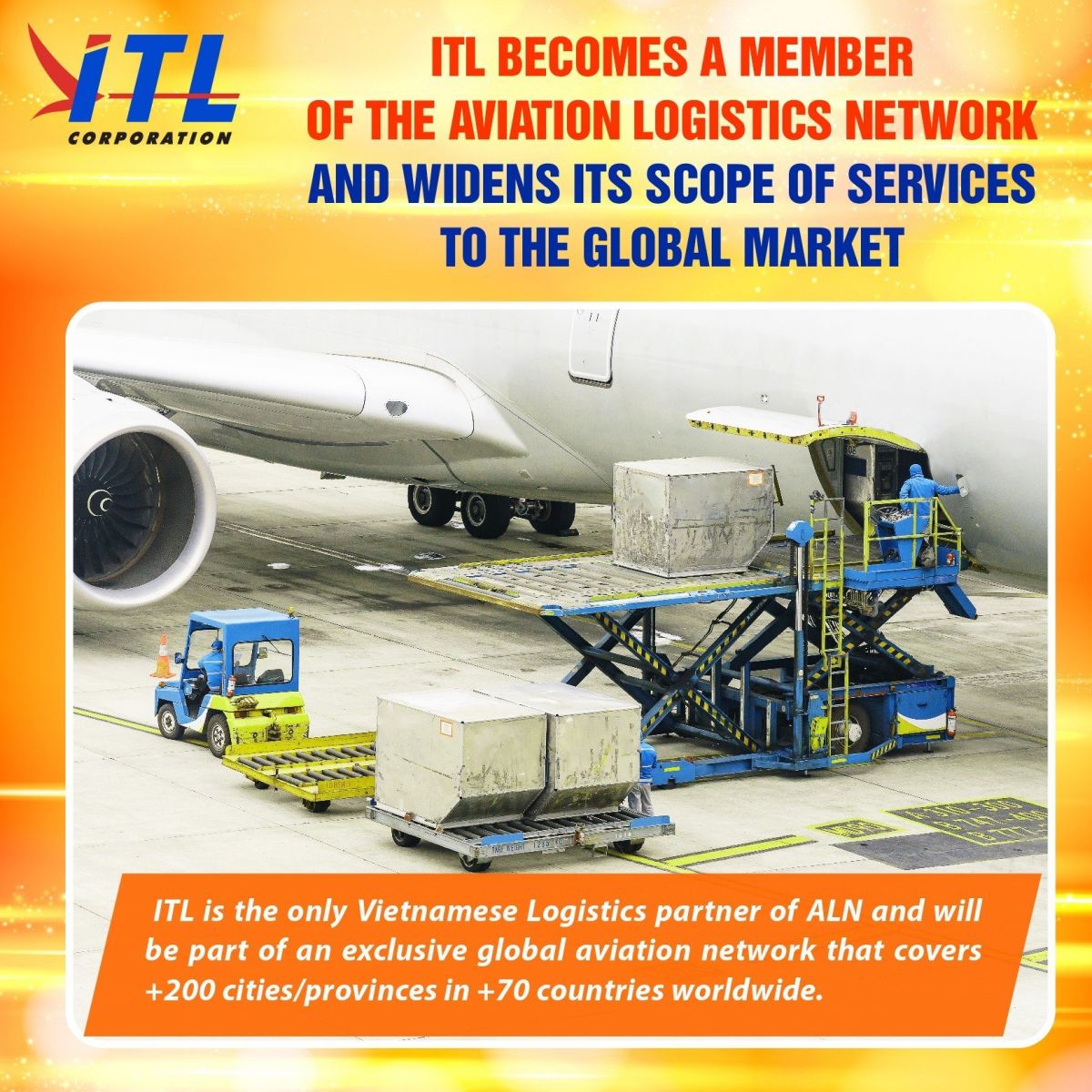 This will be ITL's introduction to the niche market of AOG (Aircraft on Ground). This involves services such as delivery of time critical aircraft spare parts, interiors, and engines to ensure the smooth & on-time operation of airlines around the world.
Aircrafts play a crucial role in transporting cargoes and passengers. Therefore, the maintenance and repairing of aircraft parts is integral. Being the only ALN Logistics partner in Vietnam, ITL has proven its experience and expertise to provide end-to-end integrated logistics; perform seamless customs clearance and supply flexible solutions for time critical requests. In addition, ITL possesses employees with unrivaled experience, expertise and knowledge in the entire logistics field.
Joining ALN will enhance ITL's position in the Vietnam logistics market and the Indo-china region. This is an achievement of ITL's FM team reflecting their continuous accomplishments in finding the best solutions to enhance operations and adding values for their customers and partners.
*About the Aviation Logistics Network (ALN)
: Since 2006, the Aviation Logistics Network is an independent association of international logistics service providers, all of which specialise in the transportation of time-critical freight for the Aerospace Industry. With currently about 350+ stations around the world, our network structure provides a high degree of localised decision-making skills, when attending to and monitoring individual freight solutions, so your time-critical deliveries arrive quickly and smoothly.