Overcoming The "Wave" Of Covid-19, ITL Has Been Up Its Position In The Ranking Of Vietnam's 500 Most Profitable Enterprises In 2021
On October 15
th
, 2021, Vietnam Report Joint Stock Company (Vietnam Report) and VietnamNet newspaper announced the Profit500 ranking, featuring the Top 500 Most Profitable Enterprises In Vietnam In 2021. This is the fifth year that the Profit 500 ranking has been announced, and ITL is honored to be listed in this ranking for the 5th consecutive year.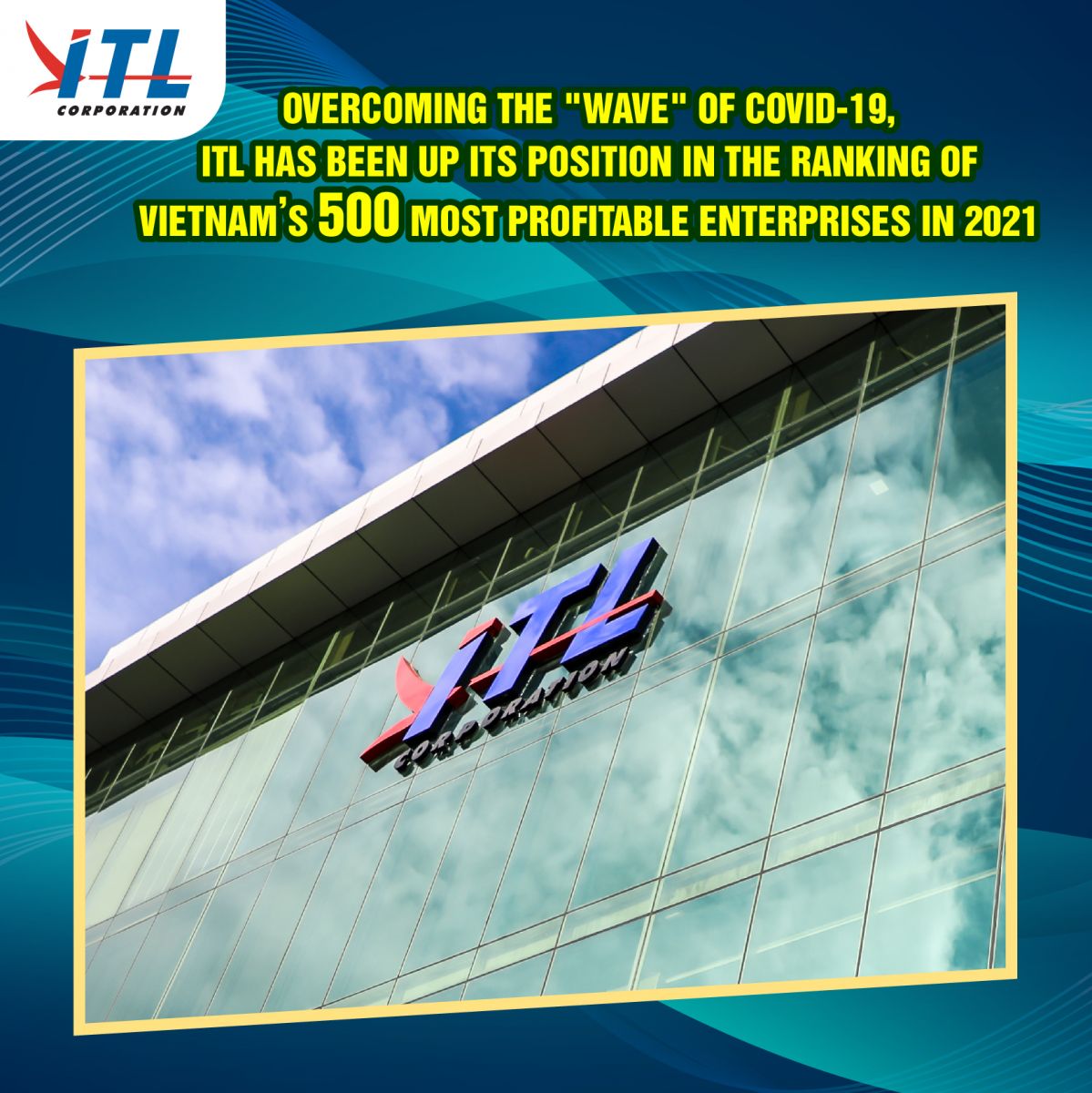 In particular
, although 2021 is a common difficult year for all economic sectors due to the impact of the Covid-19 pandemic,
ITL has made a special impression when it maintains the business growth and has an impressive "jump" in terms of ranking in the Profit500 list, specifically:
ITL has been honorably ranked #82 in Vietnam's 500 Most Profitable Private Enterprises In 2021 (Up 77 notches compared to 2020) and ranked #162 in Vietnam's 500 Most Profitable Enterprises In 2021 (Up 148 notches compared to 2020).
In the category of other activities supporting for Transportation under the Transportation - Logistics industry, ITL has been ranked #2 in this year's ranking.
The Profit500 ranking has been evaluated objectively and independently based on the weight score calculation with the main criteria such as the indicators reflecting profitability (ROA, ROE, ROR), profit before tax and revenue of enterprises aiming to honor enterprises with good profit-generating ability and potential to become the pillars for Vietnam's economic growth.
In the 4
th
wave of the Covid-19 pandemic in Vietnam, despite facing some difficulties from the impact of the pandemic and the market when the supply chain was broken, factories had to close and social distancing,...
ITL
ITL has been remaining to focus
on the two important objectives at the same time: Protecting our employees' health, from preventing infection, ensuring safety by vaccination to
maintaining
efficiency in our business Operations and Services.
Thanks to Unity, great Efforts, together to find solutions aiming to enhance productivity of our members, ITL has overcome the most difficult times of Quarter 3, 2021, continuing to grow and strongly entering the recovery period with the well-prepared resources.
This achievement is a deserved recognition for all ITL members' continuous efforts. This is also a strong motivation for us to together achieve greater successes on the journey to conquer the National Champion destination.
For further information about
Vietnam's 500 Most Profitable Enterprises In 2021
, please click here:
https://profit500.vn/