ITL Corporation Has Become The Strategic Goods Distribution Partner Of Mobile World Joint Stock Company
In early October 2020, DT Distribution team under ITL Corporation has signed the strategic cooperation contract on goods distribution with Mobile World Joint Stock Company (
Mobile World JSC) - the business is operating the retail chain such as: Mobile World, Dien May Xanh and Bach Hoa Xanh with a network of more than 3,400 stores nationwide.
Within the scope of cooperation, ITL will be in charge of distributing electronics products for Dien May Xanh retail chains to more than 1,160 stores in all provinces and cities of Vietnam
. The first shipment of goods including 806 sets of air conditioners was successfully distributed by ITL on October 8
th
2020.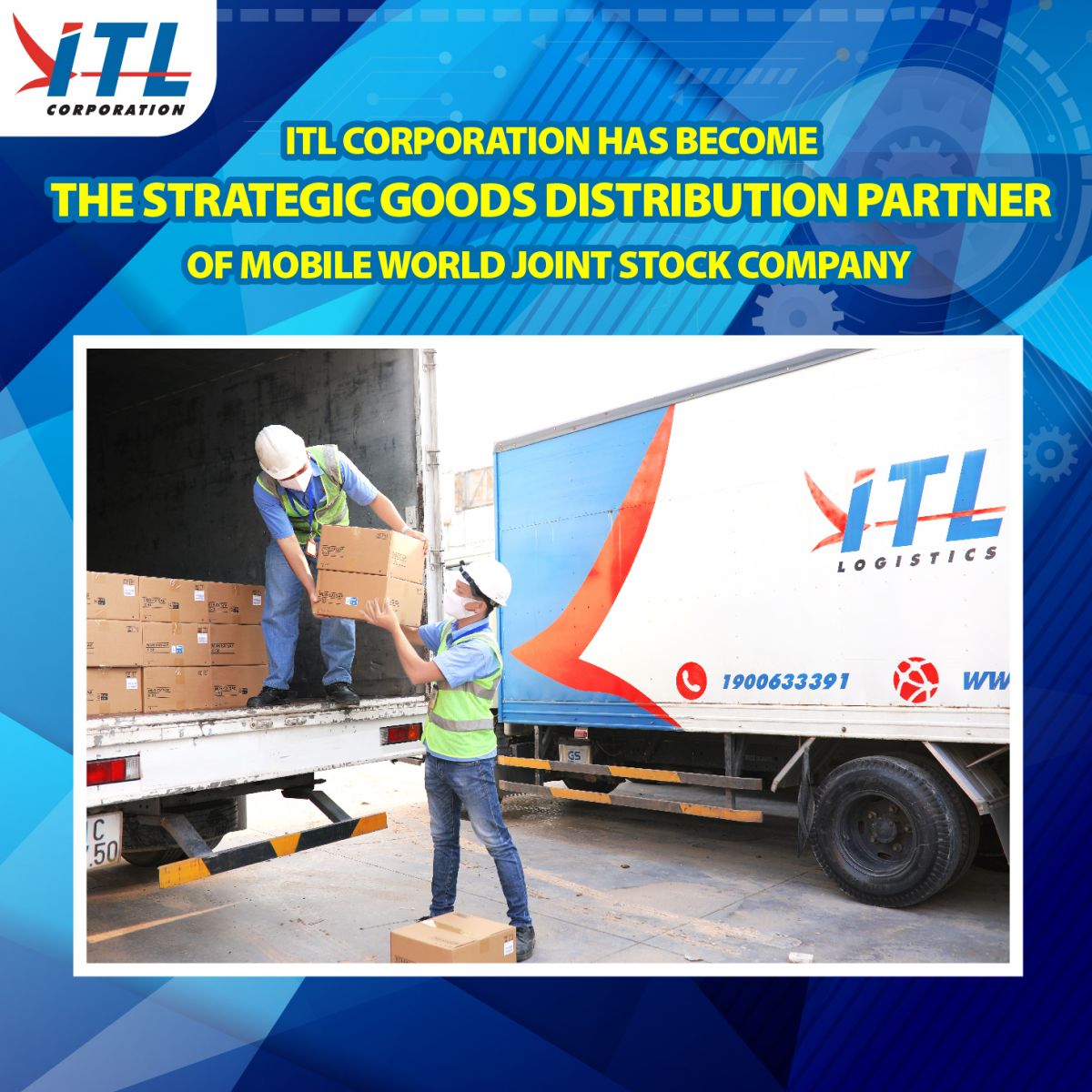 With outstanding capabilities in the field of goods distribution by Multimodal Transportation and a network of vendor management throughout Vietnam, ITL will provide the solution of goods distribution to more than 1,160 Dien May Xanh stores nationwide with the best optimal cost and time and increasing added values for our customers and partners.
Especially, the solution of Multimodal Transportation of ITL has contributed to save more than 10% costs for our customer compared to the traditional method of transport.
ITL has also been working hard to find the optimal transportation solution to continue expanding its distribution range for Mobile World and Bach Hoa Xanh.
Cooperation of ITL with Mobile World JSC once again has affirmed the position of ITL Corporation and DT Distribution team in the field of goods distribution in Vietnam.
Previously, in May 2020, ITL became the distributor of Thai Corp's goods to its wholesalers and retailers in all provinces and cities of Northern Vietnam and achieving the cooperation agreement on distribution of FMCG for Unilever in Vietnam, both of which are giants FMCG in Vietnam.
As a part of ITL Corporation operating in the field of goods distribution, DT Distribution team has made a difference in the market compared to other transport businesses by creating unlimited capacity of quantity of trucks with diverse truck loads; Multimodal Transportation solutions and Customer Services quickly respond to all demands of our customers and partners.
Congratulations to DT Distribution team and ITL Corporation!
We wish the cooperation between ITL and our partner will be sustainable and achieve lots of success.