ITL Has Been Honorably Listed In The Top 500 Most Profitable Companies In Vietnam In 2020
On September 10
th
, 2020, Vietnam Report Joint Stock Company (Vietnam Report) and VietnamNet newspaper announced the Profit500 list, featuring the Top 500 Most Profitable Companies in Vietnam in 2020.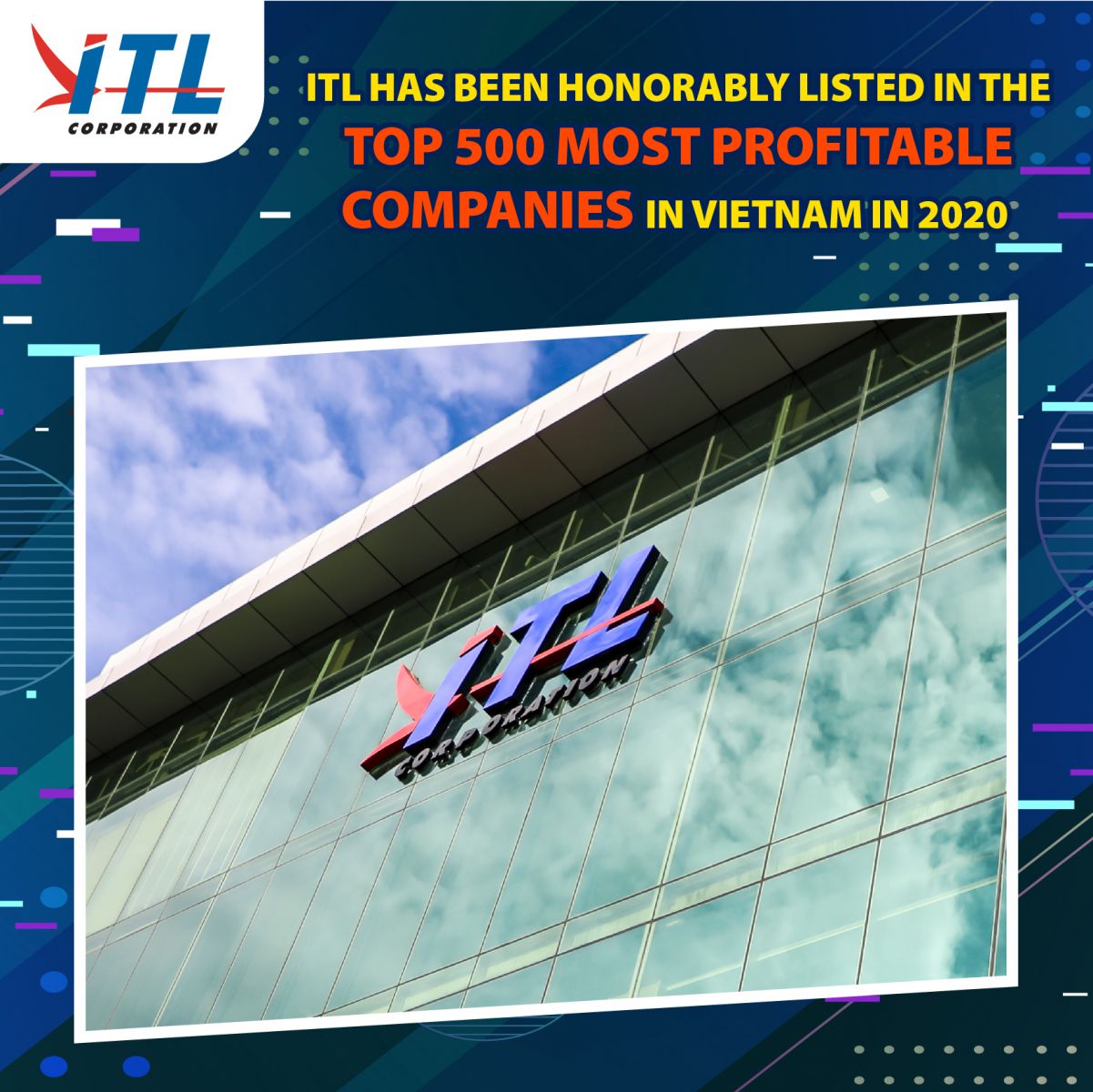 ITL has been honorably ranked #159 in the Top 500 most profitable private companies in Vietnam (
Increasing 25 levels compared to 2019
) and ranked #310 in the Top 500 most profitable companies in Vietnam in 2020. Especially, in the category of Others supporting for Transport under the Transport - Logistics industry, ITL has been ranked #3 compared to #11 in 2019
The Profit500 ranking has been evaluated objectively and independently based on the weight score calculation, with the main criteria such as indicators reflecting profitability (ROA, ROE, ROR), profit before tax and revenue of businesses aiming to honor businesses with good profit-generating ability and the potential to become the pillars of the development of Vietnam's economy. This is the fourth year that the Profit500 ranking has been announced, and ITL Corporation is honored to be listed in this ranking for the 4
th
consecutive year.
Although Logistics is one of the industries has been directly affected by the Covid-19 pandemic, however during the past time, with the unity and extraordinary efforts of all ITL members, integrating to find solutions, establishing the "New Normal" and enhancing operational productivity, ITL Corporation continues to maintain business growth momentum and achieving positive business results in the first half of 2020.
In addition, recently receiving a financing package from IFC and completing the acquisition of South Logistics JSC (Sotrans Group) of ITL have created positive image for us and supported for the journey to conquer the National Champion that we have prepared.
Following the pride of 13 consecutive years ITL listed in the Top 500 Biggest Companies in Vietnam and 4 consecutive years ITL listed in the Top 50 Best Companies in Vietnam, ITL continues to mark a milestone of new achievement to be listed in the Top 500 Most Profitable Companies in Vietnam in 2020.
*For further information about the Top 500 Most Profitable Companies in Vietnam in 2020, please click the link:
https://profit500.vn/Charts/Index?chartId=12