ITL Corporation Has Applied Successfully The eTMS In Its Goods Distribution Services
Recently, DT team, under ITL Corporation, has applied successfully the
eTransportation Management System
(
eTMS
) to digitalize the data of goods for the distribution services by small trucks. Applying this technology will bring great values to our customers because the
eTMS
will help to track and monitor the cycle of orders and goods delivery in real time. DT is also the first Business Unit of ITL Corporation that has applied successfully this system in its goods distribution services.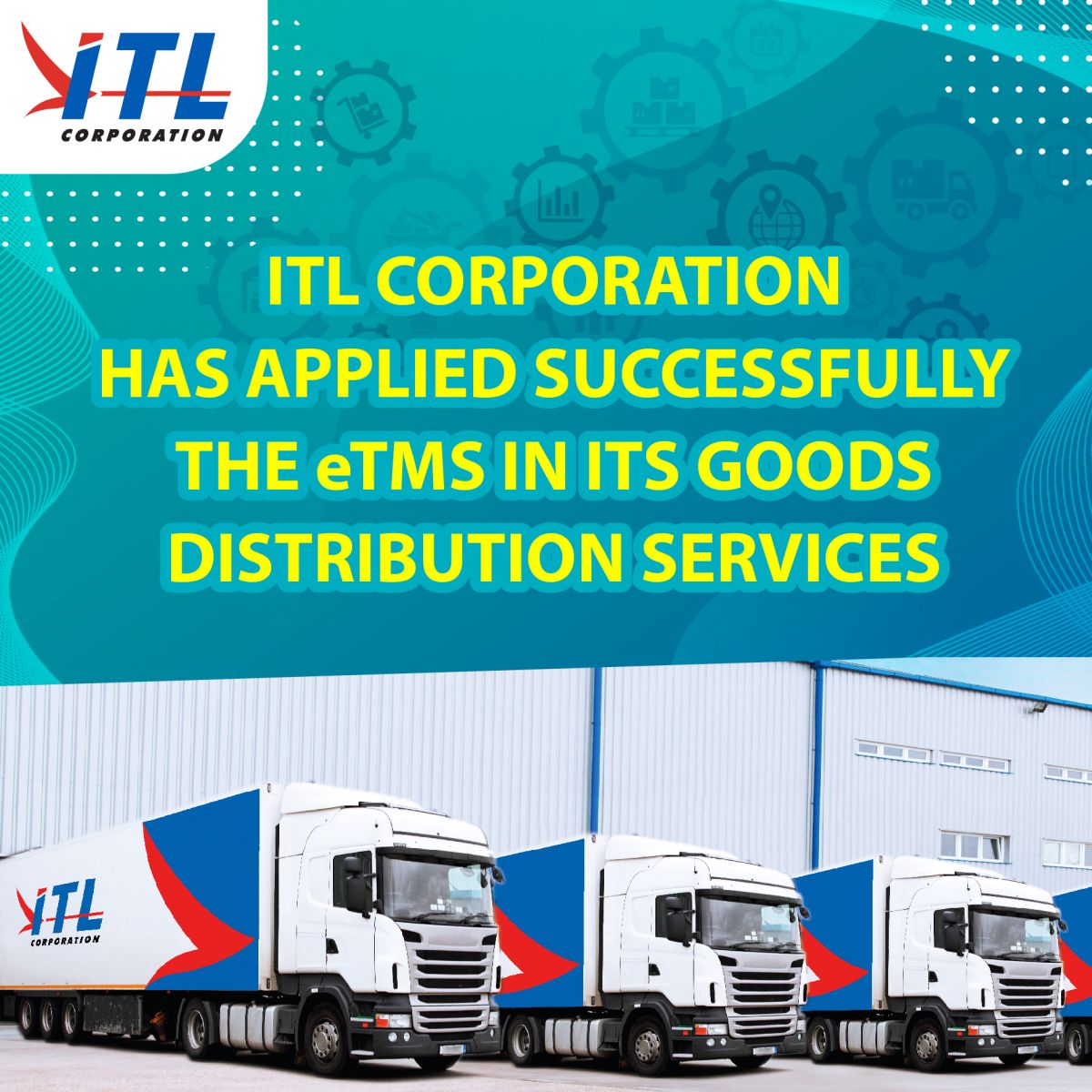 The
eTMS
is the Transportation Management System that operates on online platform for transportation enterprises. The
eTMS
has been being developed by ITL Corporation, this system will support for optimizing transportation cost, increasing efficiency and reliability with the key objectives as following:
Managing cost and revenue of transportation activities
Planning vehicle operation, optimizing weight, routes and costs
Managing and tracking the status of goods delivery in real time
Managing vehicle condition and transportation equipment
Connecting with customers and partners by integrating system or satellite software
The eTMS has been deployed by DT and LogTecHub teams for 3 stages:
Stage 1: From December 2019 – March 2002:
Completing master data and implementing to operate for each BU
Stage 2: From April 2020 to May 2020:
Operating the end -to-end process
Stage 3: From June 2020 onwards:
Maintaining and upgrading the system

The benefits of the eTMS not only help to manage cost but also provide operational solutions and services for transportation enterprises and customers: Management and customer reports are provided quickly and accurately; Streamlining the human resource of enterprises thanks to technology operation; Reducing administrative and document costs, reducing errors and saving time for enterprises. In addition, the Dashboard and KPI will also be reported quickly.

Technology is one of the factors that directly enhances Logistics industry and becomes a competitive advantage of enterprises. Increasing investment in technology platforms to support for ITL's Business Units is one of the important objectives of ITL at this stage to increase productivities in operation and to enhance capacity for serving our customers, bringing added values to our customers' demands to serve our customers better and to be ready for seizing opportunities in the post crisis period.

---

* DT is the Business Unit under ITL Corporation and specializing in goods distribution by small trucks. With unlimited capacity in vehicles and service quality, DT team has been trusted by the big enterprises, becoming the distributor of goods for the big partners in the FMCG industry such as: Thai Corp, Unilever, ...