ITL Corporation and journey to become a leading company in the logistics industry
From delivery to supply chain model

At the early days of start-up, ITL Corp starts with 6 members and only provides individual delivery services on the road and be an aviation agent. There is no procedure, the original members live in fourth-grade house and hard work with only thought of getting revenue and maintaining company.

ITL's first start up.

When Vietnam officially joined the WTO, it opened a large market for import/export and the economy moves to a new page, that's also the time that company gained first successes. Now, Indo Trans Logistics Corp has become the leading logistics solution provider in Vietnam with full of transport services such as sea, road, air, rail as well as warehousing services. ITL Corp created a comprehensive network covering 20 standard offices spanning throughout Vietnam and Southeast Asia including Vietnam, Thailand, Laos, Cambodia and Myanmar.
In Vietnam logistics market, Indo Trans Logistics Corporation is one of the leading 3PL units in Vietnam providing comprehensive logistics services including Airlines GSA, Freight Management, Contract Logistics, Rail, Last Mile, e-Commerce Logistics.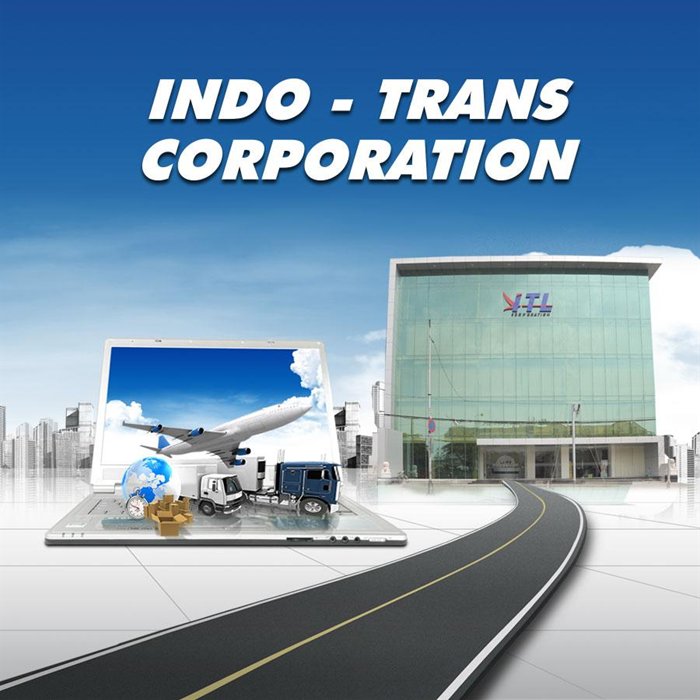 After 17 years, ITL becomes the leading 3PL supply chain in Vietnam
Currently, the Singapore Post is a strategic partner of ITL Corp and in October 2015, the company received investment from The Templeton Emerging Markets Group when this organization poured capital into the Vietnamese market. In addition, ITL Corp creates joint ventures operating in Vietnam with logistics units in the world such as Mitsubishi Logistics, Ceva Logistics, Keppel Logistics ...
Pioneer in the railroad socializing project
In the world, railways are considered to be a backbone of the national transportation system. In means of transportation, rail transport has the highest safety index and can transport large quantities of goods and passengers, at the same time serve security and national defense. However, in Vietnam, the rail sector - especially in the field of cargo transport is still in "hibernation" situation and makes up only 1% of the national transport market.
From that reality and development requirements in the new economic - political - social situation, on 16-9-2015, Vietnam Railway Corporation and ITL Corp signed for the first railway socialization project - Logistic Center of Yen Vien (Hanoi).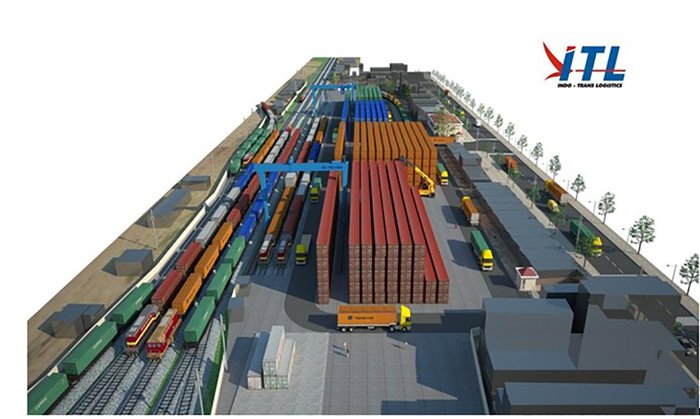 3D layout for Yen Vien cargo station
This project consists of 2 implementation periods. The first period is set to complete in September 2016 with the total investment of 90 billion. After being put into operation, Yen Vien station will be prolonged hand of important seaports such as Hai Phong and Cai Lan, help shorten cargo handling time, reduce logistics costs for Hanoi and neighboring provinces. Connection with sea, rail and road mean help reduce the load on 5 and 8 routes. The estimate can reduce 150 to 170 turns of container transport per day on these routes.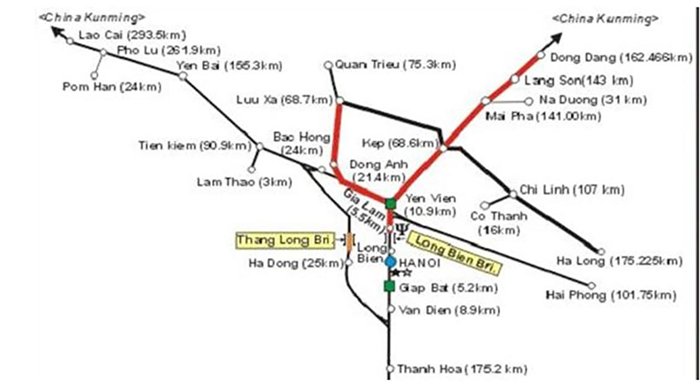 Yen Vien map
In addition, the project also helps speed up the rotation of North-South trains thanks to modern handling technology and loading equipment. This is the important highlight of the comprehensive renovation, restructuring of the railway sector contributes to the development of logistics activity and be a springboard to attract more investors into the development of railways infrastructure in particular as well as logistics services in general.
With the mission to become a leading provider of integrated and innovative transportation services, ITL Corp has been constantly demonstrating that self is a "Whale" in the logistics industry in Vietnam. From January 2015, ITL orientated developing e-Commerce-logistics and we started on e-commerce and express projects.